How to Liberate Yourself from Survival Mode and Thrive Through Any Challenge
Pause, Reflect, and Discover How to Calm Inner Turmoil
Take an emotional ride through a Soul Warrior's journey from wounded child to liberated adult in this riveting and inspirational self-help memoir. Angela DeSalvo invites you into her life-story while challenging you to decipher the architecture of your own.
Soul Warrior introduces you to a practice that paves the way for a life of understanding, gratitude, abundance, and joy, giving you the tools to navigate the slippery slope of the human condition. You will be faced with an opportunity to take control of your life and show up unapologetically in the full expression of you.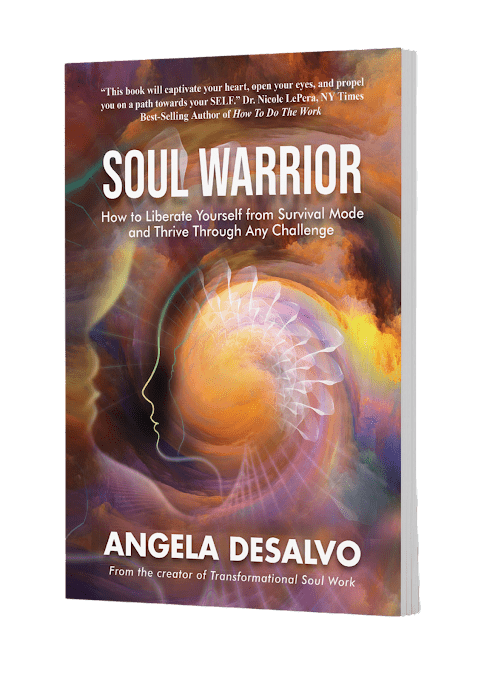 "From the shackles of trauma to the light of liberation, Angela's book will awaken self-awareness and encourage you to become more curious about yourself."
Rachael Jayne Groover
Best-Selling Author of Powerful and Feminine
As You Read Soul Warrior, You Will:
Recognize How Implicit Beliefs and Conditioned Behaviors Can Manifest into Anxiety, Burnout, People-Pleasing, Shame, Perfectionism, etc.
Learn How to Integrate the Power of Choice and Harness the Potential of Your Future
Discover the Elements of the Transformational Soul Work Method to Become A Soul Warrior Too!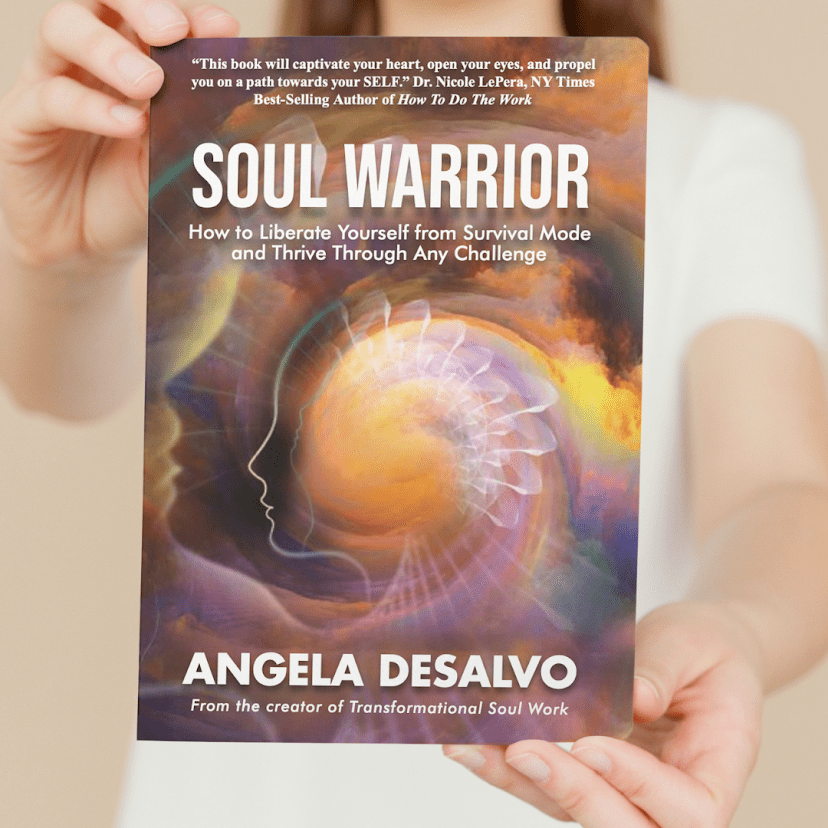 Buy your copy of
Soul Warrior
How to Liberate Yourself from Survival Mode and Thrive Through Any Challenge
From Surviving to Thriving. How to become
a Soul Warrior.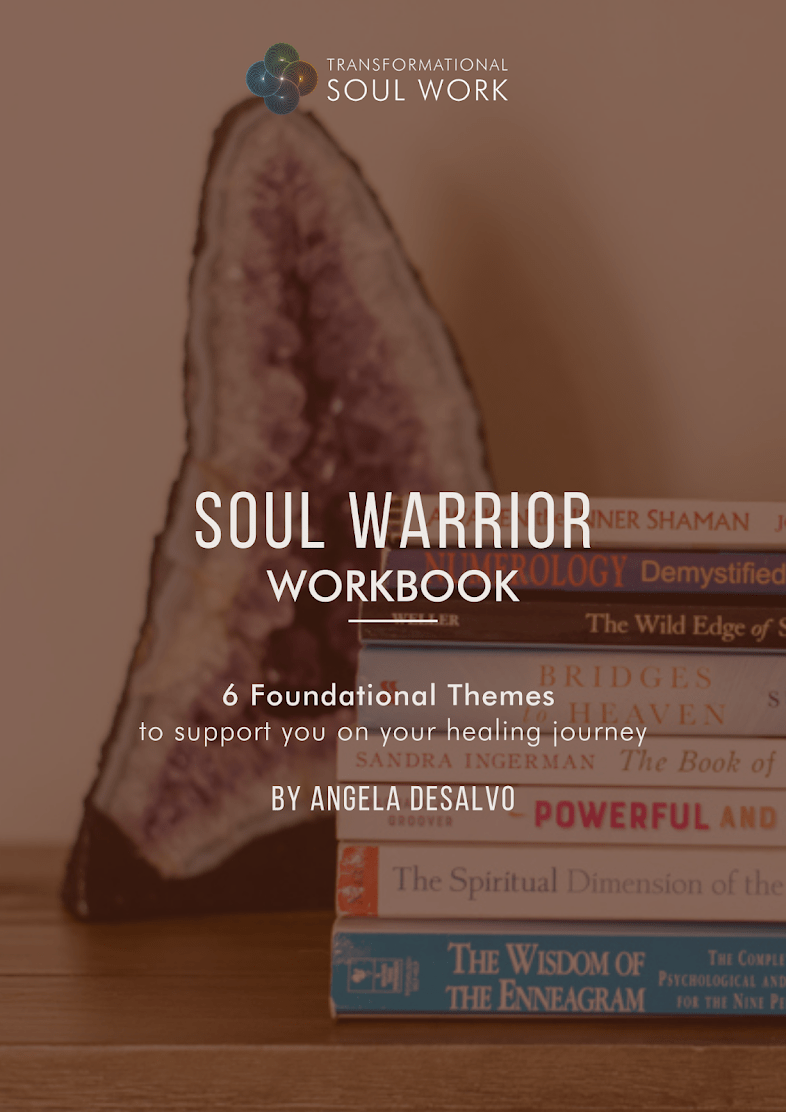 FREE SOUL WARRIOR WORKBOOK
An Understanding of the Soul Work Method and how to apply the teachings to your life
Self Reflection Prompts based on 6 Elements of Soul Work
A Framework for prioritizing your Self-Care Practices
A deeper connection to Self and your emotional body

More Praise
"Angela compassionately guides us through difficult life circumstances and deep inner work to finally reveal the light of our true selves. I found parallels to my own healing journey with cancer. The sacred practices of Transformational Soul Work lead us towards self-love and authenticity, enabling us to step into conscious wellness by weaving mind, body and spirit in alignment with our full vitality." 
Katharine Shotz, Marriage Family Therapist
"Angela's book, and her accurate depiction of what it means to be a human on this planet, struck a multitude of chords within my soul, captivating something inside of me that yearns to be discovered. The part of me that strives to grow was activated by the story of her existence. I am grateful Angela put it into words, not just for me, but for anyone to read because Soul Warrior is universally impactful."
Emily Cox Turek, Holistic Practitioner
"Soul Warrior is so rich, so true, and so well-written. The lessons and lightbulb moments literally knocked me back. Angela demonstrates the importance of taking responsibility for your own words and actions alongside the importance of being kind, to others and to yourself, while learning a new way to live. It's not easy, but Angela's guidance and perspective gives me the courage to just do it.  I love what she does. It's a gift."
Dawn Russell, CEO of Treats for Chickens
"Soul Warrior, and Angela's vulnerable and powerful storytelling, offers intense and raw insight into the journey of life- from fierce motherhood to familial trauma, love, loss, healing, and survival- and it serves as an invitation for others to do the same."
Krista Ripma, Founder of Authentic Audience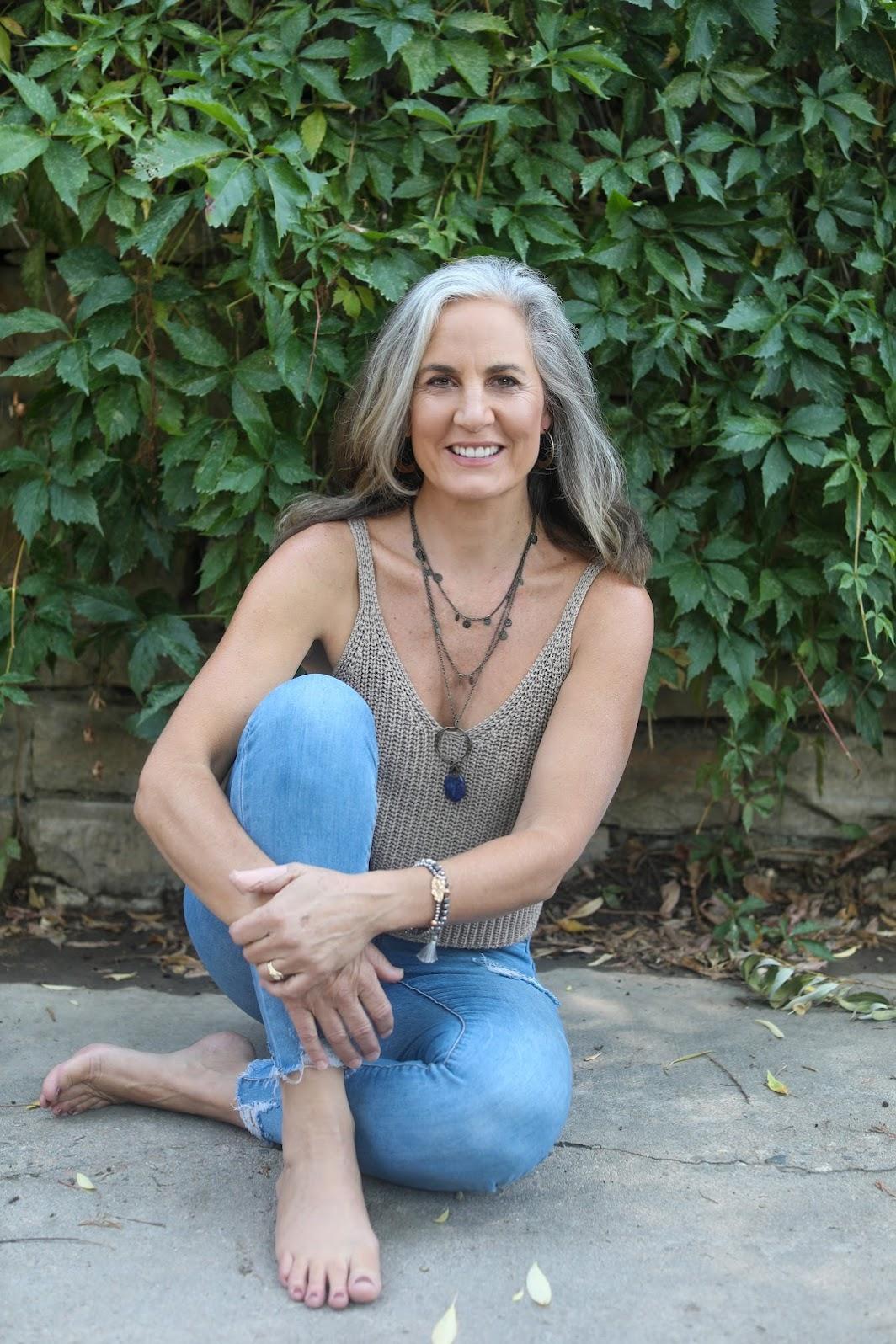 Are you curious to see what it takes for you to be happy, joyful and fully expressed in your life?  It has nothing to do with how another is going to "make you feel" and everything to do with what's covering up your feelings of not feeling safe enough to express or contact what's alive in your heart.
My book is about the ability to trust yourself from a deep place. One that takes you on a ride of honesty, love, vulnerability and self- compassion, so that ultimately you know your truth, you know yourself and you know why you are here. You understand the difference between conditioned behavior and choice. You can see clearly between the two and are unapologetic in your expression of you.
Clarity and calmness is what I needed as a child. I've learned to find it within, and it's now my job to share it. If you are looking for clarity and calmness from a state of being confused, stuck or anxious, let's work together so that I may help guide you back to the Truth of Who You Are.
 Soul Warrior invites you into my life story and takes you on an emotional ride through honesty, crisis, love, vulnerability, and self-compassion. It tells my journey from wounded child to liberated adult, and what it took for me to traverse the uphill battle from trauma to joy: Transformational Soul Work. 
Practicing Soul Work will enable you to understand the difference between conditioned behavior and choice so that you may see clearly between the two and act unapologetically in your expression of you. It will encourage you to trust yourself from a deep place, so that ultimately, you know your truth, you know yourself, and you know why you are here.
xo, Angela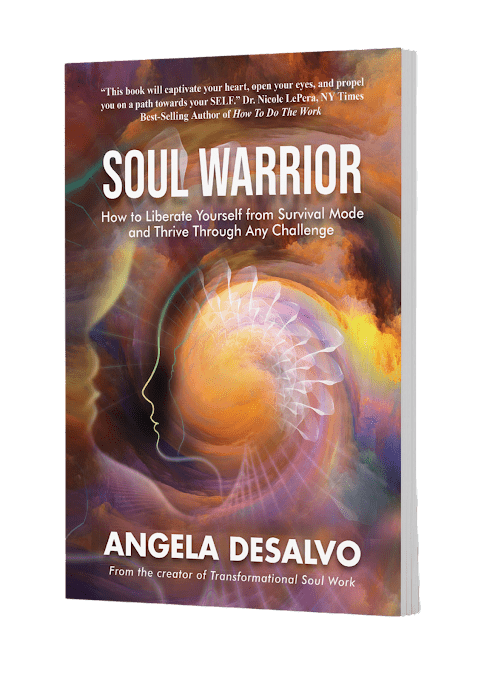 Buy your copy of
Soul Warrior
How to Liberate Yourself from Survival Mode and Thrive Through Any Challenge
Available in eBook and Softcover on Amazon.
Soul Warrior can also be purchased at:
Can vision and desire be the same?  Can you claim and live out a joyful, happy life, knowing that hard times are part of the recipe?  Vision can feel fantasy-like, malleable, non-concrete. These are good and challenging qualities that allow us to explore with...
CERTIFICATIONS & RECOGNITION
Creator of Transformational Soul Work

Certified Intuitive Life & Grief Coach by Sue Frederick

Teacher of the Art of Feminine Presence 

Certified Transformational Coach by The Awakened School
BA in Child Development from Sacramento State University
Author of Soul Warrior


Keys to the Enneagram Training

Marin Living Feature — Soul Warrior




I stay up to date with current trends and consistently invest in my own development, working with mentors/coaches to help me grow personally and professionally.
THIS IS SPIRITUAL INTUITIVE COACHING USED FOR THE PURPOSE OF SELF-DISCOVERY, SELF-IMPROVEMENT, SELF-EMPOWERMENT. I MAKE NO CLAIM THAT THESE SERVICES WILL REPLACE YOUR EXISTING HEALTH AND WELL BEING REGIMEN