Intuitive Life Coach
Enneagram, Numerology, Art of Feminine Presence
Shamanic practices, meditation, intuition, skilled in nuance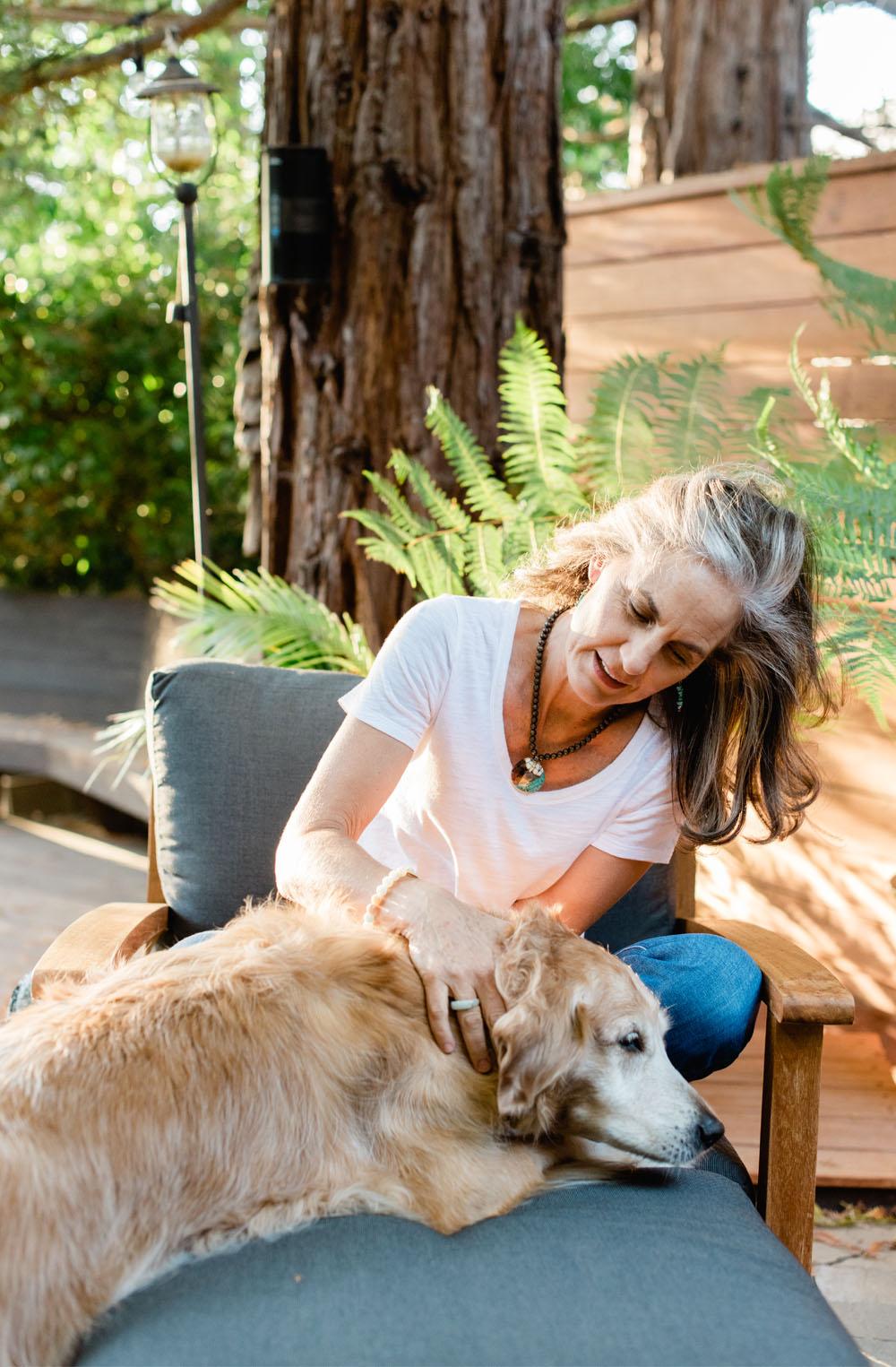 ANGELA DESALVO
Intuitive Life Coach
Licensed Teacher of The Art of Feminine Presence
Certified Intuitive Coach (in matters of Life and Grief)
Natural-born Medium
Empath
B.S. in Child Development
I am a mother of two, a wife for 32 years, an entrepreneur, an intuitive life coach, and the primary caregiver to my oldest daughter, who suffered a spinal cord injury at the age of 15.
I learned to survive as a child in struggle and chaos. I learned to thrive as an adult in peace and calm.
I embody a whole human being infused with gratitude and joy. I am present, awake, and alive to each moment of life, to the best of my ability, I am human after all. I actively cultivate qualities of compassion, for self and others, knowing there is no such thing as perfection.
Growing up with two loving older brothers brought many experiences and emotions. One brother was diagnosed with schizophrenia, and when I was 15, the other was diagnosed with cancer. At 18, my mother was also diagnosed with cancer. Knowing people should not be reduced to a diagnosis greatly influences my work today.
As the daughter of parents who lived under the unconscious conditioned behaviors of their own generational pain, as many people do, I learned to listen and not speak very often. It took over a decade to reconnect with myself and discover my own generational pain. Knowing that life is always offering something to contend with, I have learned to quickly recognize these triggers and continue to heal from them almost daily. I can recognize the benefits and the struggles that arise in myself and others from the conditioning that comes through generational patterns.
Skilled in nuance and intuition, I have been trained and certified to guide people towards peace and calm by helping them understand their own confusions and disconnection from themselves. I help people learn how to solve their own internal puzzles based on their own unique blueprint.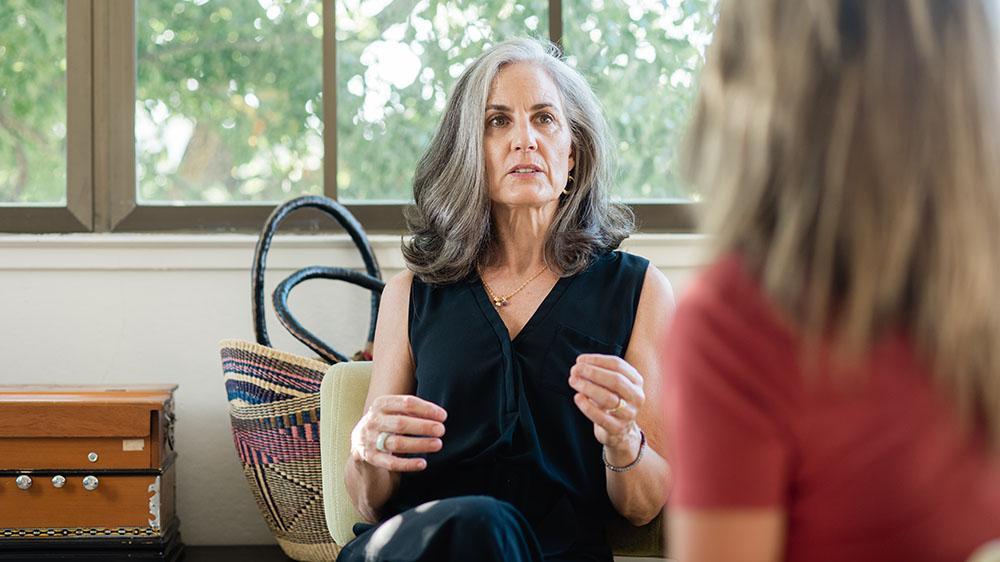 Power of Circles and Intuitive Life Coaching
When I realized that I could only get so far in my healing journey by myself, I was divinely led to attend a circle that allowed me to remember the truth of who I am. Through being witnessed as well as witnessing others, huge parts of me were healed that I didn't even know were aching. In order to be there for others and meet their needs throughout my life, I unconsciously became distant to myself. In the safety of the circle, I discovered and broke through areas in myself that had previously hurt too much to come to the surface on their own. My own grief was unrecognizable to me before I committed to doing the hard work of looking within. Being in a circle with others allowed me the opportunity for real self-care in its truest form. I was able to heal that which kept me from accessing the most potent aspect of myself – the part that learned how to thrive, not just survive. I understand what it means and feel like to contact my true nature or personal essence.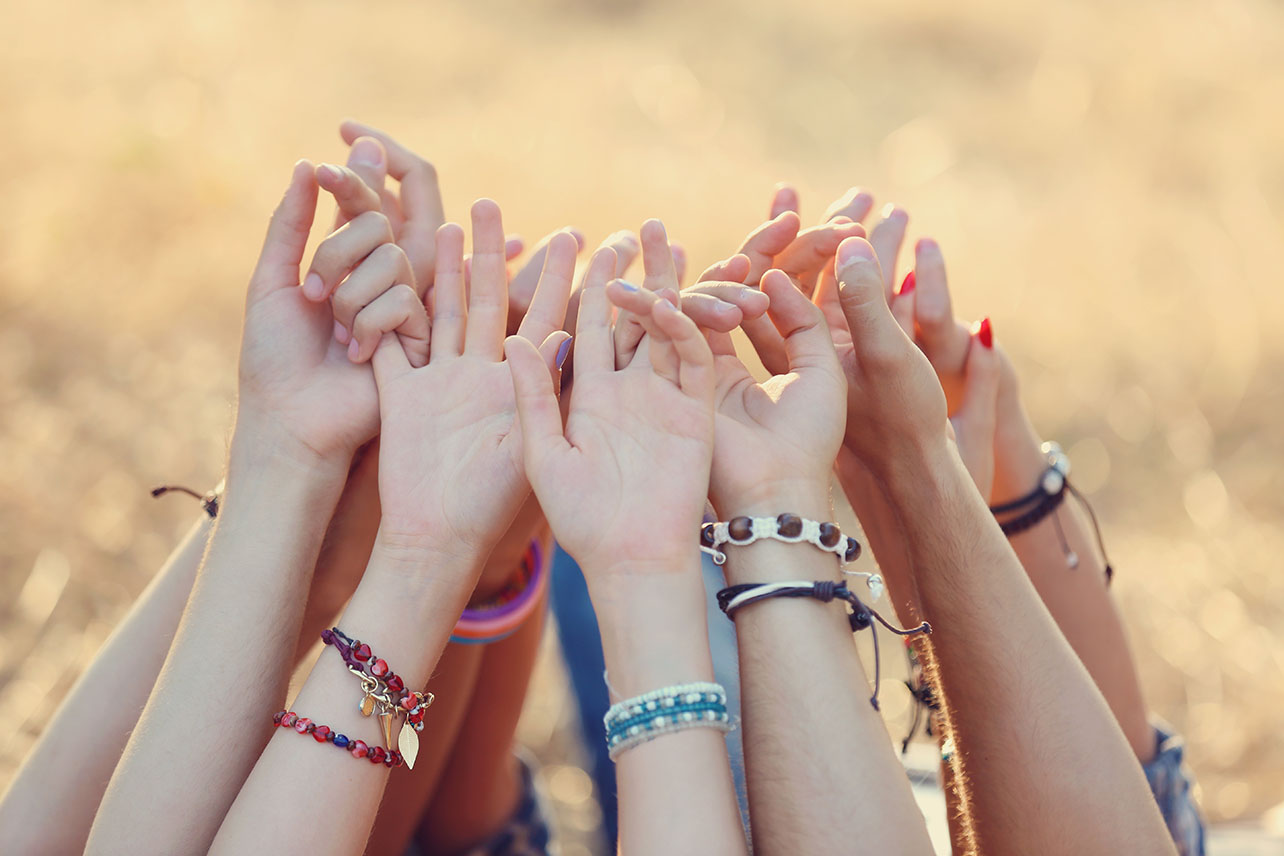 Circle Work has been the most challenging and best decision I've ever made.
I am a compassionate and experienced guide who can lead you to stop living your life in the auto-pilot mode of unconscious self-betrayal and conditioned behavioral patterns. Instead, I lead you to revel in the liberation of discovering the truth of who you truly are, focusing on your soul, and witnessing your life's radical transformation as it happens.
I SEE YOU AT YOUR HIGHEST SELF
" You have such a wild gift and skill to see the honest and pure truth of someone's essence and be able to verbalize it."
– E.C.T.
What is it like to work with an Intuitive Life Coach like Angela?
It all starts with a nice chat on the phone.
Angela will ask some questions about what you are struggling with and areas where you feel stuck.
Then she'll begin exploring what you've done to relieve these feelings or issues and what you are hoping to gain by the sessions.
Once she has an intuitive understanding of your issues, she chooses the modality that would best serve you and explains the benefits of work using that modality.
Angela knows you are not broken and can lead you on a journey of understanding yourself. But the choice to allow her to do so is yours. You have the freedom to live as long as you want in physical, emotional, and relational pain.
When you choose to work with Angela, you receive 6 sessions that last 60 to 90 minutes.  Before the first session Angela spends time meditating to get a divine download just for you.
OR you may choose single sessions which give great insight, but don't allow for real transformation to occur
An intimate perspective into yourself What lies ahead and what has been laid behind, the pause between the two, is where the magic occurs. Having an intimate perspective into yourself is what you need. The past has brought many lessons, some harder than others. Some...
THIS IS SPIRITUAL INTUITIVE COACHING USED FOR THE PURPOSE OF SELF-DISCOVERY, SELF-IMPROVEMENT, SELF-EMPOWERMENT. I MAKE NO CLAIM THAT THESE SERVICES WILL REPLACE YOUR EXISTING HEALTH AND WELL BEING REGIMEN