Healing emotional pain.
Coaching through grief.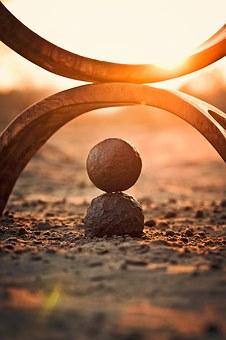 GRIEF COACHING: Healing Emotional Pain
What is in the center of grief coaching and healing emotional pain? Angela uses her gift as a medium to give you understanding, clarity, and validation to both the spoken and unspoken aspects of the nature of your relationship between you and your departed loved one. By crossing into the non-physical realm where ego no longer has control, the departed communicates in their own language from a place of wisdom, allowing the truth of what was experienced in the physical realm to be more easily understood. This is true even if the relationship was challenging or less than ideal. Through Angela's guidance, the ability to process this grief provides an opportunity for closure and healing and can leave a sense of calm, comfort, and encouragement for those left behind.
Grief coaching is not strictly reserved for the death of someone. Grief plagues us in everyday life including divorce, loss of a job or a beloved pet, change (especially sudden change), and injury. As a culture, we are designed to believe grief mainly has to do with death, but it very much involves the living. Soul Work or Grief Coaching Sessions, whether they are focused on contacting a departed one or simply curiosity to have more understanding in your life, can both lead to significant healing and insight.
"Grief and love are sisters, woven together from the beginning. Their kinship reminds us that there is no love that does not contain loss and no loss that is not a reminder of the love we carry for what we once held close."
Angela can create a space to connect you with your departed loved one through Grief Coaching and Healing Emotional Pain
Grief Coaching Testimonial
"I found the grief coaching very helpful, taking the time to meditate and opening my mind to letting me hear and feel. Also, giving me a certain sense of peace. This is such an unimaginable process, losing a child, yet with these tools, I believe it will aid me tremendously through this grief process."
"I would like to start off by saying thank you for an incredible experience today. Looking back, I believe the most intense moment for me was when you read my fathers words and his nickname for me. There is absolutely no way you could have ever known any of that…no way. You have a great talent…a great gift and you should be comforted to know that you have touched me and most importantly – helped me. I am so happy to know my father is well and that he is with me all the time. Thank you from the bottom of my heart."
"I found the session to be not only healing but uplifting. Angela gives you insight into your grief but more importantly she taps into how your personality plays a role in how you deal and work with that grief to heal. I highly recommend her!"
Can vision and desire be the same?  Can you claim and live out a joyful, happy life, knowing that hard times are part of the recipe?  Vision can feel fantasy-like, malleable, non-concrete. These are good and challenging qualities that allow us to explore with...
THIS IS SPIRITUAL INTUITIVE COACHING USED FOR THE PURPOSE OF SELF-DISCOVERY, SELF-IMPROVEMENT, SELF-EMPOWERMENT. I MAKE NO CLAIM THAT THESE SERVICES WILL REPLACE YOUR EXISTING HEALTH AND WELL BEING REGIMEN