Transformational Soul Work
using The Intimate Perspective Approach
In the Circle we are all equal. When in the Circle, no one is in front of you. No one is behind you. No one is above you. No one is below you. The Sacred Circle is designed to create unity.
Dave Chief, Oglala Lakota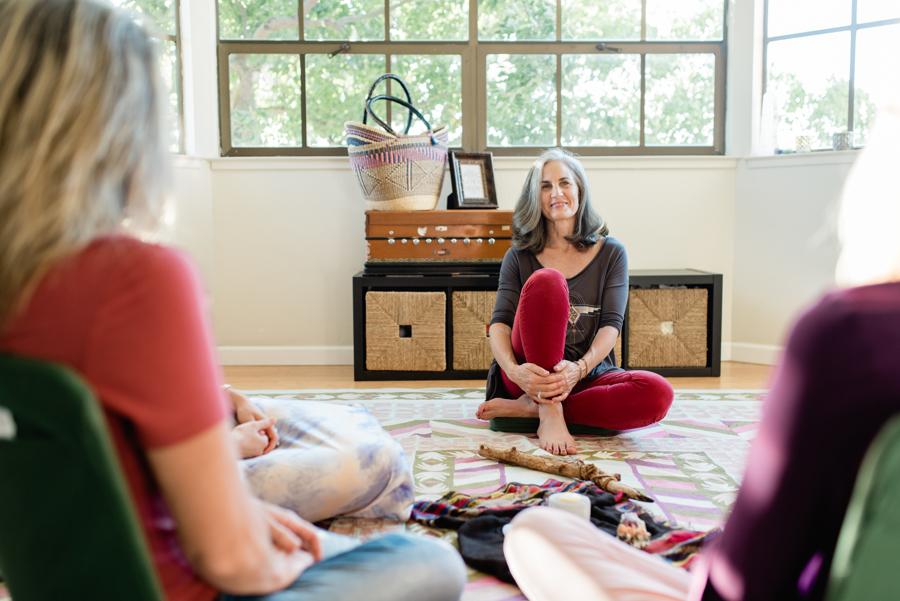 GROUP PROGRAMS
Intimate groups making way for The Intimate Perspective Approach as we explore deeper connections to self and others through witnessing and sharing. There is group facilitation as well as breakout di-ads for more concentrated effectiveness. Sharing and experiential work are also part of the process. The level of safety that is established and held within these circles allows the necessary ingredient of truth and vulnerability to arise for transformation to occur.  These circles are a safe, supportive environment to achieve this especially if individual work feels too uncomfortable. The precious support from the community established in these circles is a lasting treasure to each participant.
Join the circle and experience the potential for exponential personal growth and clarity of mind
I am a Certified Teacher of the Art of Feminine Presence & Intuitive Coach and Medium who helps people understand their behaviors through a lens of clarity, so that your life force energy increases, allowing you to take on all aspects of life. You become whole – You become Full of Yourself
If you're not full of yourself, who are you full of? ~Oprah Winfrey
Circle—noun— "the area within which something acts, exerts influence "
I facilitate intimate circles. Within this area, we collectively act and influence one another through our presence with each other. The area that is established, either in person or over zoom, represents a sacred space. Our space is graced each session with the intention of inhabiting our highest self and allowing for the spirit to work through us by being open to what is arising at the moment to achieve clarity of mind. Confidentiality and safety fill our circle leaving space for vulnerability and truth to arise. When trust and safety are held in a sacred space, pain, confusion, and grief are allowed to become alchemized. This happens over time, but the intention of the circle is to hold the space for this to occur. Each closing of a circle honors the work that has arisen. Realizing that the true work happens once we send ourselves back out into life. Knowing this, we are intertwined energetically and are continually supported until we meet again in person.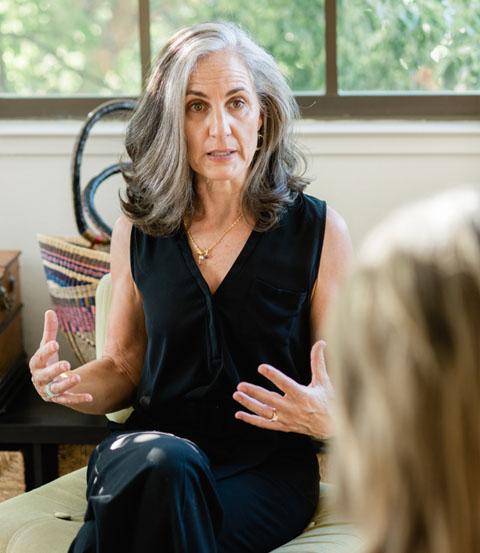 I invite you to join with an intimate group where you can allow yourself to be held in safety. As well as trust, that within this sacred space, this area within which something acts and influences, that collectively you will be affected personally. This is the power of group work. Growth occurs when we can witness and be witnessed by others. This affirms the human condition we are all subject to. There is no escaping the conditions of life and conditions look different for each of us. However, conditions have a way of running our lives. Through sharing, listening & practical guided experiences we become the witness, to ourselves and others. Over time along with self-compassion, patience, love and courage you are given the gift of personal alchemy and clarity of mind, if you choose to receive it. You are given the opportunity to be the outward expression of the inward manifestation that became transformed once you realized that you are NOT a condition. You are a spiritual being having a human experience and you have come to remember why you are here. You have transformed. You have become the person You Were Born to Be. Welcome Home. You are now able to represent and express yourself in life the way you've always wanted too. You just didn't realize that your unconscious conditions were keeping you from your true self. You are now able to Embody THE TRUTH OF WHO YOU ARE.
— YOU ARE WHOLE, again.
I can't wait to witness your journey!
"I have been in circle with Angela for close to a year. This includes two separate women circles. This is my first experience in a women's group and have found it to be very beneficial. It has encouraged and allowed me to be more vulnerable and expressive with my feelings. Angela has done a wonderful job of setting and holding space for each of us to be able to come forward, in our own manner, and explore and share those aspects of ourselves that we have a tendency to keep in the shadows. Angela brings a lot of real world experience to the group and is very forthcoming and real, something I require and deeply appreciate. Also, her gentleness of spirit and calming voice is very complimentary to her already wonderful demeanor. It has been an enlightening experience and one that I highly recommend."
"From Angela's circle, I learned the value of the wonderful community I have around me and the support it provides. This and the exercises helped give me the insight and courage I needed to make an important life decision. I am truly grateful for the process."
"Working with Angela and the amazing women I grew close with was meaningful beyond measure. I was able to tap into myself and learn things that I never took the time to do before. Angela makes you work, not just vent to a therapist, but really work at what it is that drives you and what you can do to repair and grow as a wife, mother and friend.
The format and structure was perfect for a small group, everyone had a chance to share their week and discuss what they want out of the weekly session. She guided us, gave us exercise to then do with each other and facilitated enough to where you were able to explore some deep emotions, but would pull you back in with love and support if you needed a shoulder to lean into. Every session, I felt like a layer was shed and I had a deeper sense of who I was and how I was connected to my community and family.
Angela has a way of bringing out the things we don't want to face, but must if we want to be the best versions of ourselves. If I could describe her favorite ability, it would be how she held me emotionally accountable with her mindful exercises. It was a nice change from my usual "self-help" tools like running, breathing, yoga..it was intense journaling, question and answer practices and meditation that stuck with me even two years later."
Your privacy is important to us. We'll never share your information.
Can vision and desire be the same?  Can you claim and live out a joyful, happy life, knowing that hard times are part of the recipe?  Vision can feel fantasy-like, malleable, non-concrete. These are good and challenging qualities that allow us to explore with...
THIS IS SPIRITUAL INTUITIVE COACHING USED FOR THE PURPOSE OF SELF-DISCOVERY, SELF-IMPROVEMENT, SELF-EMPOWERMENT. I MAKE NO CLAIM THAT THESE SERVICES WILL REPLACE YOUR EXISTING HEALTH AND WELL BEING REGIMEN